I too was captivated by the book "Katherine" by Anya Seton! It first was published in 1954, but I didn't have the joy of reading it till only a couple of years ago. Since then I've been fascinated by this historic couple the Duke of Lancaster and his mistress then wife Katherine. Immediately after finishing the novel I went on web searches for any information I could find. I collected images and links I found interesting and compiled them all in to one place...here!
Since I had started this site, I have also added a Yahoo Group with another gentleman Roger Joy. You will see his photo in the Images section. Well, Rogers passion is to take pictures of anything pertaining to Katherine. The Katherine Yahoo Group has over a hundred images from Roger and other researchers. If you would like to join us there, Please feel free to email me for an invite. My Email is further down the page.
Thank-you,
Michelle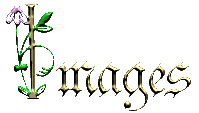 A site filled with All sorts of pictures, paintings and what not that I've collected that either pertain to Katherine and John of Gaunt or their surroundings, family and friends. John of Gaunts armor is here and more!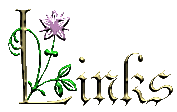 Links that I found while web searching for anything "Katherine". You will find the Swynford Family site, the home site of Lincoln Cathedral, Boilingbroke Castle thats just a few.
Please take a moment to sign my guest book. Just to let me know when you fell in love with this book or maybe how you like the site.

Anything you would like to add?
Feel free to send links and images to add to the site, I will of course credit anything received. Please email me if you have any questions pertaining to the site.
Michelle
Special Note: During my web searches I stumbled upon a site called Living History which included a "Katherine Swynford" topic. Through this site I met Judy Perry. Judy has been researching this topic for more than 20 years! She has an amazing web page overfilling with extensive research about Katherine and John of Gaunt. Filled with insight, Details and images of all things Katherine, it's included in the links and just below...be prepared to click and stay awhile!