How to Order-
United States & Canada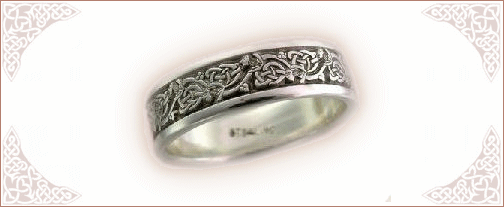 Overseas... HERE!


You will need this information when ordering your ring:

**RING SIZE

**ANTIQUING
Yes or No.

**ENGRAVING- The quote that is on Claire's ring from Jamie is .... Da Mi Basia Mille
This is available for an extra $10.00. If you would like something other than that engraved on your ring, you need to call and order, and ask then. If you would like Da Mi Basia Mille, engraved, you can order that with the online ordering.

**METAL TYPE
Ways to Order:
ORDER ONLINE:
You can order online at any time by credit card on deSignet Jewelers secure website. USA and Canada only.
Claire's Ring Online Ordering Form

ORDER BY PHONE:
United States and Canada
One person at deSignet is handling all the Claire's Ring Orders. You can order by phone only through her.

Kimberly Kalman
deSignet International
1-888-727-8266 ext. 103
Monday-Friday
9am - 2pm EST
QUESTIONS?
If you have a question that is not answered on this site feel free to email me with "QUESTION" in the subject line. If you do not put "QUESTION" in the subject line, you will get an automated response.

I usually answer that day or forward to the jewelers if I can't answer your question. If you do not get a response from me, in a few days, it just means I'm on vacation and you can contact Kimberly at the jewelers, her contact information is above.





clairesringorders@yahoo.com

Thanks!
Michelle (M&M)